What's Involved in Channel Letter Sign Installation?
Curtis Martin
|
September 1, 2023
|
4 minute read
There's no doubt that channel letters are a great solution for business establishments of almost any size and shape. Their bold design and structure add a distinct presence to the front of a building, or up high on a pylon. Just look around your local business district and you'll see channel letter signs everywhere.
Business owners looking to upgrade their locale with fresh signage need to consider which methods of installation are most viable for a channel letter in their specific situation, and which option best represents their brand (and fits their budget). Read on to learn about the pros and cons of different mounting options, and a few trade secrets that only experienced professionals know.
Table of Contents
What Exactly Is a Channel Letter Sign?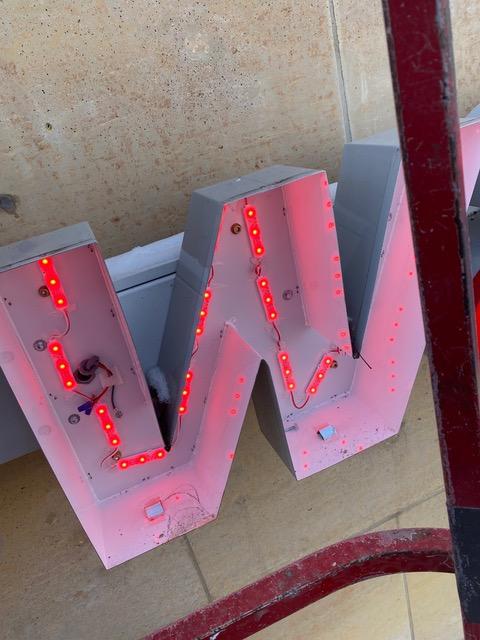 Here's a simple analogy to describe channel letter signs: imagine that every letter is like a cookie cutter - you have a strong metal frame, with a front face and a rear face. The space between the faces makes a hollow channel that is usually filled with lights.
Most commonly, the faces of channel letters are clear or colored acrylic that lets the light distinctly illuminate the letters and cut through ambient darkness. During the daytime, the metal siding (called the "return") catches people's attention coming off the wall. This 3-dimensional design is so effective that non-illuminated channel letters are also called "dimensional letter signs."
Now that the "channel" part of channel letters is clear, we have to talk about the "letters". In reality, absolutely any shape can be made into a channel letter. That includes numbers, symbols, and even your own company logo. The process of creating channel letters is so customizable, that you can even have them made in any font you desire, including your brand's proprietary lettering.
The shape and size of the sign is only the beginning when it comes to customizability. Colors, materials, and illumination are all highly customizable as well. You can learn more in our article covering different types of channel letter signs. Once the visual design has been approved, the next crucial decision is installation.
Channel Letter Sign Installation Options
There are several mounting methods for channel letter signs, each with their own distinct use cases:
Flush Mount
With flush mounting, each channel letter is directly mounted to the wall. This creates a stunning aesthetic with the appearing to float off the walls.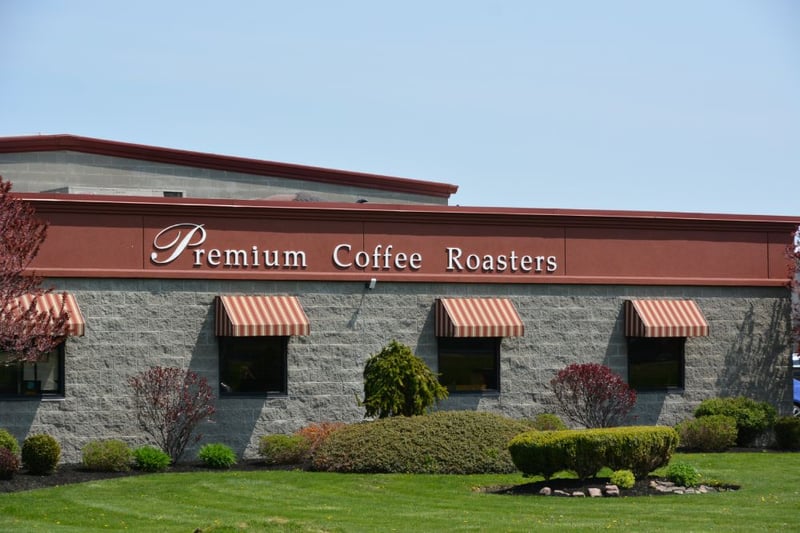 With every letter individually installed and illuminated, significant drilling into the wall is required for multiple anchor points, plus a hole for electrical wiring to pass through for each letter. This labor-intensive work makes flush mounting the most expensive, yet most impactful installation option.
NOTE: Flush mounting is not an option for every project. For example, exceptionally large or heavy signs need additional hardware to mount them safely - the wall may not be strong enough to bear the weight of the sign.
Raceway Mount
Raceway mounting involves installing a single structure on your wall called a "raceway," which acts as a lane for quickly and easily mounting channel letters and logos. The raceway requires far fewer holes to be drilled into the wall, which reduces the total time and labor needed. It also helps consolidate wiring, and is then easier to access during future maintenance calls.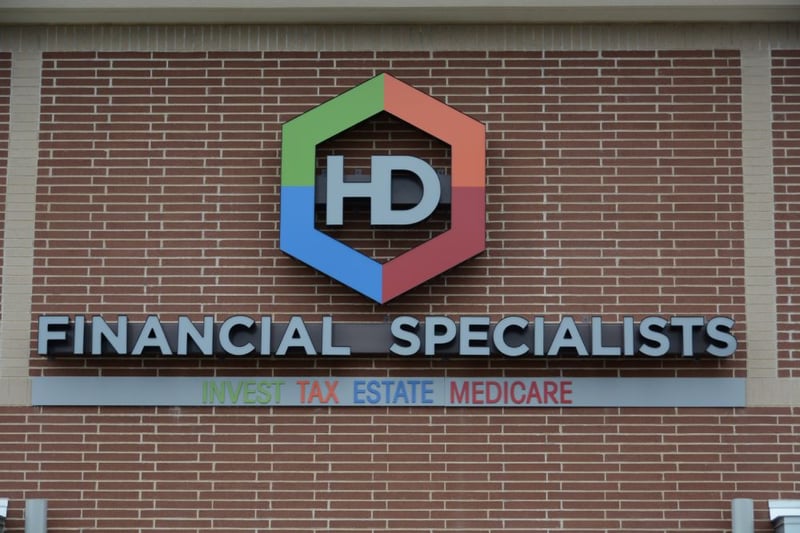 In situations where a raceway mount is needed for your signage, one great solution is to paint the raceway with a weather-resistant paint that's the same color as your building facade. This will help it blend into the background and add more pop to your channel letters. If your building also needs a new coat of paint, then this could be a perfect opportunity to do everything all together for a total make-over.
Signage in Practice: OnCore Golf's new raceway-mounted HQ signage
Backer Mount
Backer mounting is a bit like a hybrid of raceway and flush mounting - a flat panel (the "backer") is installed on the wall, but instead of a raceway, the letters are directly mounted on the backer. This creates a customizable background to pair with your channel letters, which you can choose to make blend in with your building, or stand out. Backer mounting can be necessary for exceptionally heavy signs, as the backer can connect with industrial strength mounting hardware, allowing it to bear and disperse the weight load of the sign.
Materials and Long-Term Strategies
When planning your signage project, remember this is a long-term investment and requires long-term strategies. Material selection is a perfect example - choosing weatherproof paints and hardware that are guaranteed for 10+ years will cost less money over a 10-year period. Cheaper materials will fail sooner and require significant repair or replacement. Even before those components mechanically fail though, they will fade, warp, and crack - all reducing your brand's image in a very public way. That's why budgeting your sign project as a long-term investment will ultimately yield a higher return in quality and total cost.
Learn More: How Much Does a Channel Letter Sign Cost?
Flexlume Insider Secrets
We know that all the customizable options and upgrades available can be overwhelming, so we've put together a list of strongly recommended investments, and also some nice-to-haves.
Strongly Recommended:
Durable Materials

- This includes acrylic, vinyl, screws, paint, etc. Materials should retain their color despite exposure to the sun and storms. Metal parts should be corrosion resistant to prevent harmful oxidation.

Drainage Ducts

- With outdoor signs, drainage holes are necessary to prevent water accumulation. Be careful, if they're too big, then bees could get in.
Nice to Have:
Bird Deterrent

- A simple way to prevent birds from building nests on your sign is with a small spike strip along the top. It doesn't detract from the appearance of your sign or hurt the birds, but they'll look elsewhere to nest.
Budget Saver:
Simple Font

- With channel letter signs, the more bends that you need to put in the metal, the more expensive it is. For that reason, sans-serif fonts like Arial are much less expensive than Times New Roman. One simple way to save on spend is choosing a less complex font.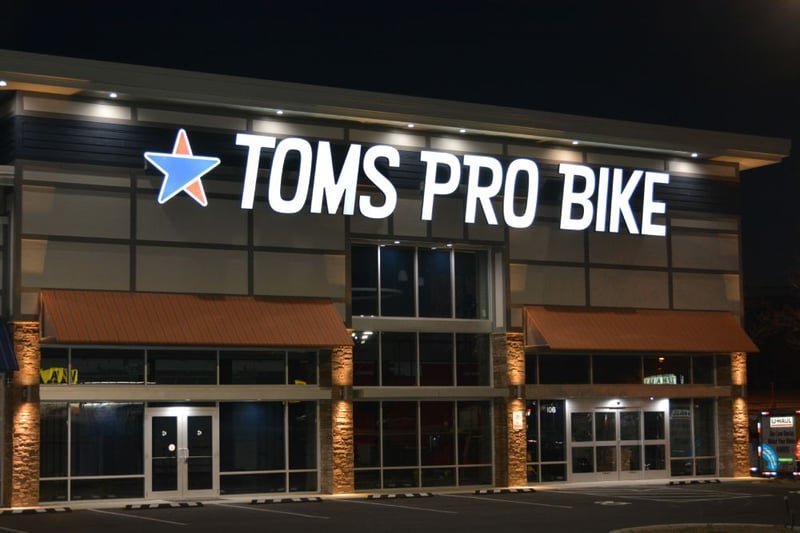 Starting Your Channel Letter Sign Project
Channel letter sign installation projects can be major endeavors, involving design, planning, fabrication, permits, and installation. Each of those segments have their own responsibilities, and are also interdependent on each other. The ideal solution is working with a vertically integrated company like Flexlume, which has a team of experts to work with you through every stage of your commercial sign project. Reach out today to see how we can help bring your branding dreams to life.