Innovative Bank Signage Solutions for Financial Institutions
Transform your banking environment with personalized bank signage that reinforces your brand identity, displays real-time financial information, and streamlines in-branch navigation.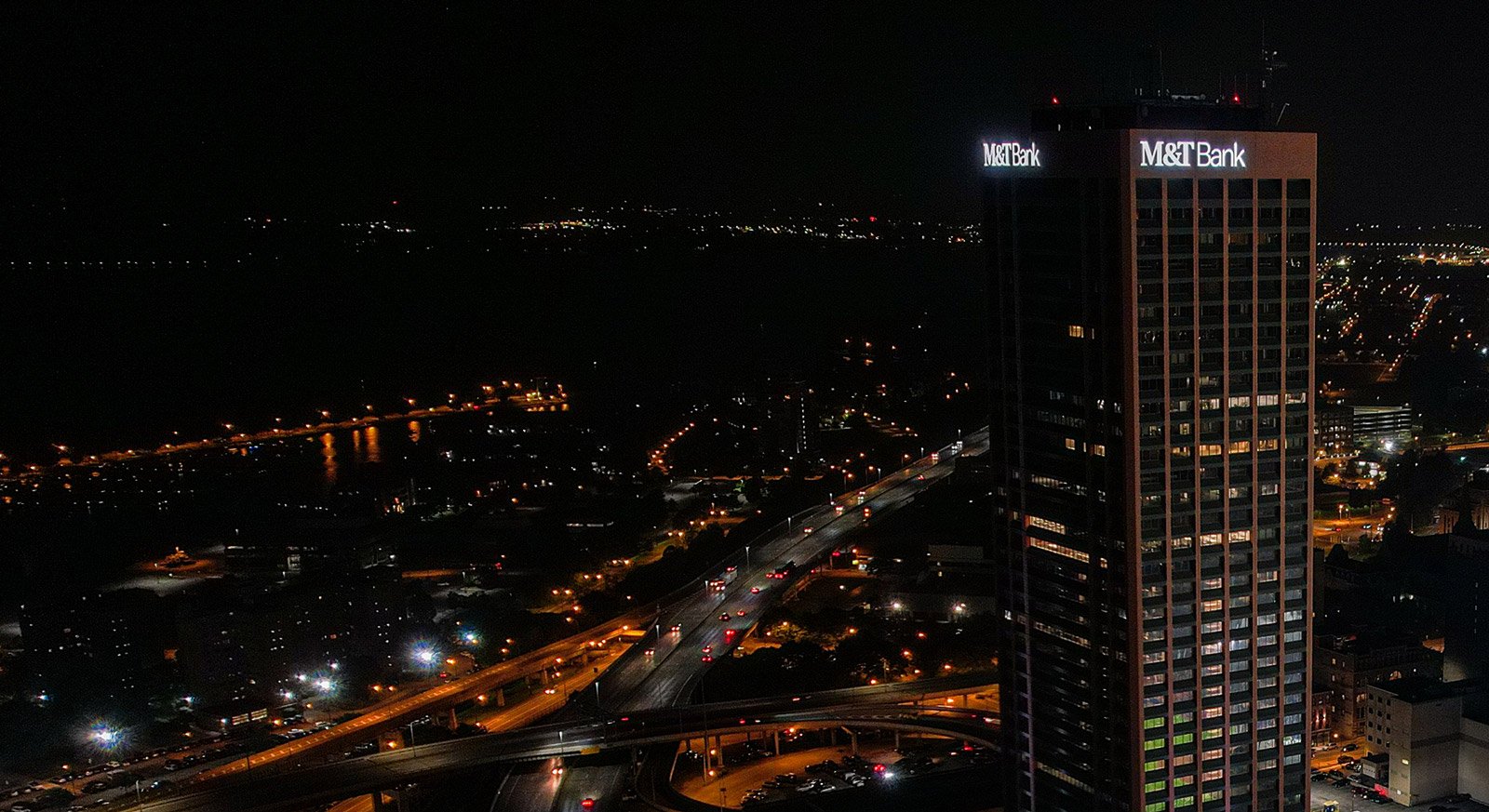 Understanding Signage Needs for the Banking and Finance Sector
The banking and finance industry requires clear communication, seamless navigation, and a strong brand presence. Bank signage plays a crucial role in shaping customer experience, building trust, and conveying vital information to clients and visitors.
Flexlume specializes in crafting custom bank signage solutions to meet the specific requirements of financial institutions. Our digital signage for banks provides up-to-the-minute updates on market news, branch announcements, and emergency alerts, ensuring your clients remain well-informed. Our user-friendly wayfinding systems guide clients and visitors effortlessly through your campus, simplifying access to essential services and points of interest.
Flexlume sets itself apart from other national sign companies by providing comprehensive services, from design and manufacturing to delivery and installation. Additionally, we offer commercial lighting solutions, including installation and retrofitting services.
Let us help you:
1

Establish a memorable brand presence with bespoke entrance signs that reflect your institution's identity and instill confidence in your clientele.

2

Streamline in-branch navigation with customized wayfinding and directional signs that seamlessly integrate with your brand's design and aesthetic.

3

Enhance your banking experience with state-of-the-art digital signage for banks, showcasing financial updates, branch news, and engaging multimedia content.

4

Educate customers on banking trends, tips, and upsell opportunities through engaging signage.

5

Foster accessibility and inclusiveness with our ADA-compliant signage solutions.
Our Signage in Action
We've created signage for high-profile businesses and institutions for more than 100 years. Take a look at our proven track record:
Schedule a Call?
Connect with a member of our team to discuss your bank signage requirements. We're excited to bring your vision to life, whether you're based in Buffalo or have branches across the United States!
From the Blog
Learn about all kinds of custom signage and get the answers to your burning questions, straight from the experts at Flexlume.