Cabinet Signs
Cabinet signs are among the simpler and more cost effective ways of
presenting a brand, adaptable to virtually any mounting option.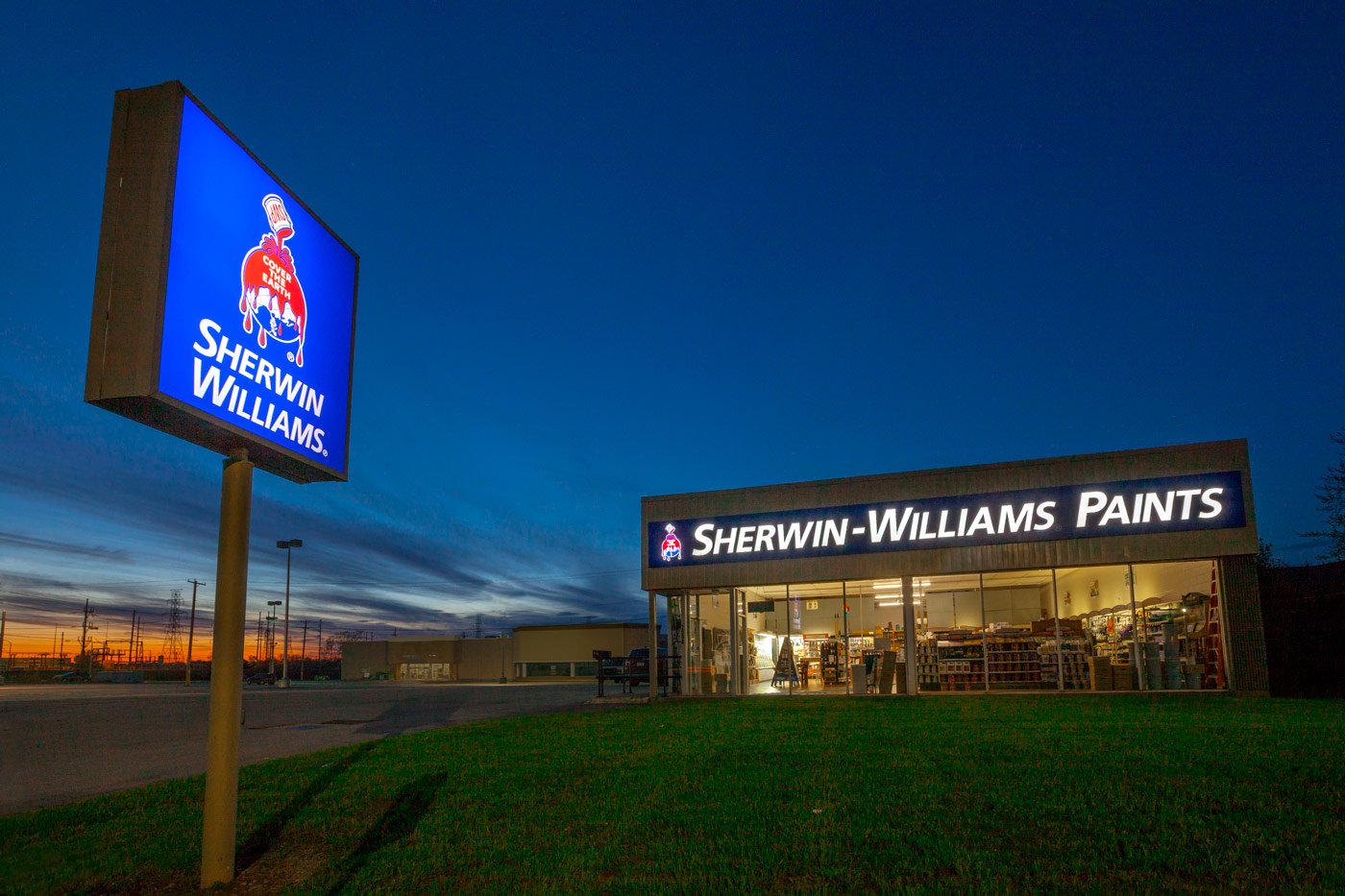 Simple & Effective Messaging
Typically, cabinet signs are a shaped metal frame with an acrylic face capable of presenting virtually any
image or message that can be cut or printed on vinyl.
Versatile, cost-effective, and easy to maintain, cabinet signs can be used as a primary or secondary sign, mounted on a building, pole, pedestal, or ground frame. Make sure to choose top national sign companies, like Flexlume, who can design, manufacture, and install the ideal sign for your needs.

Any Shape
Square or rectangle, circle or oval, a cabinet sign can be proportioned to suit your message.

Any Size
From simple indoor cabinets mounted on the wall to large, complex external signs mounted on a pole or building.

Single or Two-Sized
Adaptable to a broad range of applications which can be lit and visible from one side or two.

Easy to Update
A simple change of panel, with new graphics and/or color scheme is all it takes to adapt to a new message.
Applications
The applications for any given type of sign are as limitless as the imagination.
Here are some examples of our nationwide signage to inspire your creativity.
Successes
Please join us in celebrating a few of our customers' success stories.
Imagine how they might apply to the challenges your company is facing.