Custom Entertainment Center and Stadium Signs
Large, outdoor digital stadium signs improve brand awareness and loyalty, resulting in increased ticket sales for hosted events.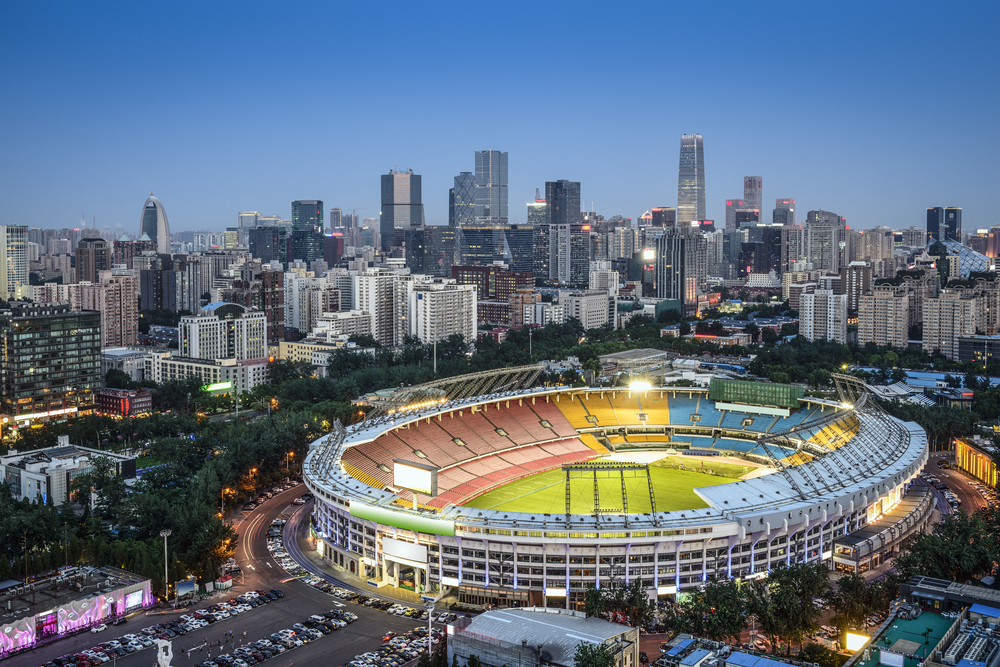 Understanding Your Stadium's Needs
As a large-capacity venue, filling seats is a primary concern. Stadiums need to keep the public informed of upcoming events and create a sense of urgency to buy tickets.
Custom digital signage and commercial lighting solutions give you dynamic and attractive messaging that can be updated in a moment. Connecting your brand with the thrilling shows and games you host can increase customer lifetime value by making your stadium a first-tier source of entertainment.
Flexlume is among the most experienced sign companies in the nation with more than 100 years of experience designing, creating, and installing all types of exterior signage and commercial lighting. Our team of experts are here to support you through every part of the process, major and minor.
Let us help you:
1

Leverage creative outdoor signage to increase attendance for current and future events.

2

Build positive associations with your brand through attractive and attention-grabbing stadium signs.

3

Convert architectural concepts into deployable designs, or utilize our in-house designers to eliminate the need for a separate architect.

4

Navigate municipal zoning regulations to give you the largest and most visible stadium signs allowed by law.
Our Signage in Action
We've helped stadiums, sports centers, and other businesses with their custom signage needs for more than 100 years. Take a look at our proven track record:
Schedule a Call?
Speak with a member from our team about your vision for stadium signs. We're eager to bring your ideas to life, whether you're local to Buffalo or have locations throughout the United States!
From the Blog
Learn about all kinds of custom signage and get the answers to your burning questions, straight from the experts at Flexlume.