Commercial Lighting
Especially for high-traffic locations, lighting can be even more important than a brand. Facilities have to be safe and they have to be inviting to not only
their customers but also their staff.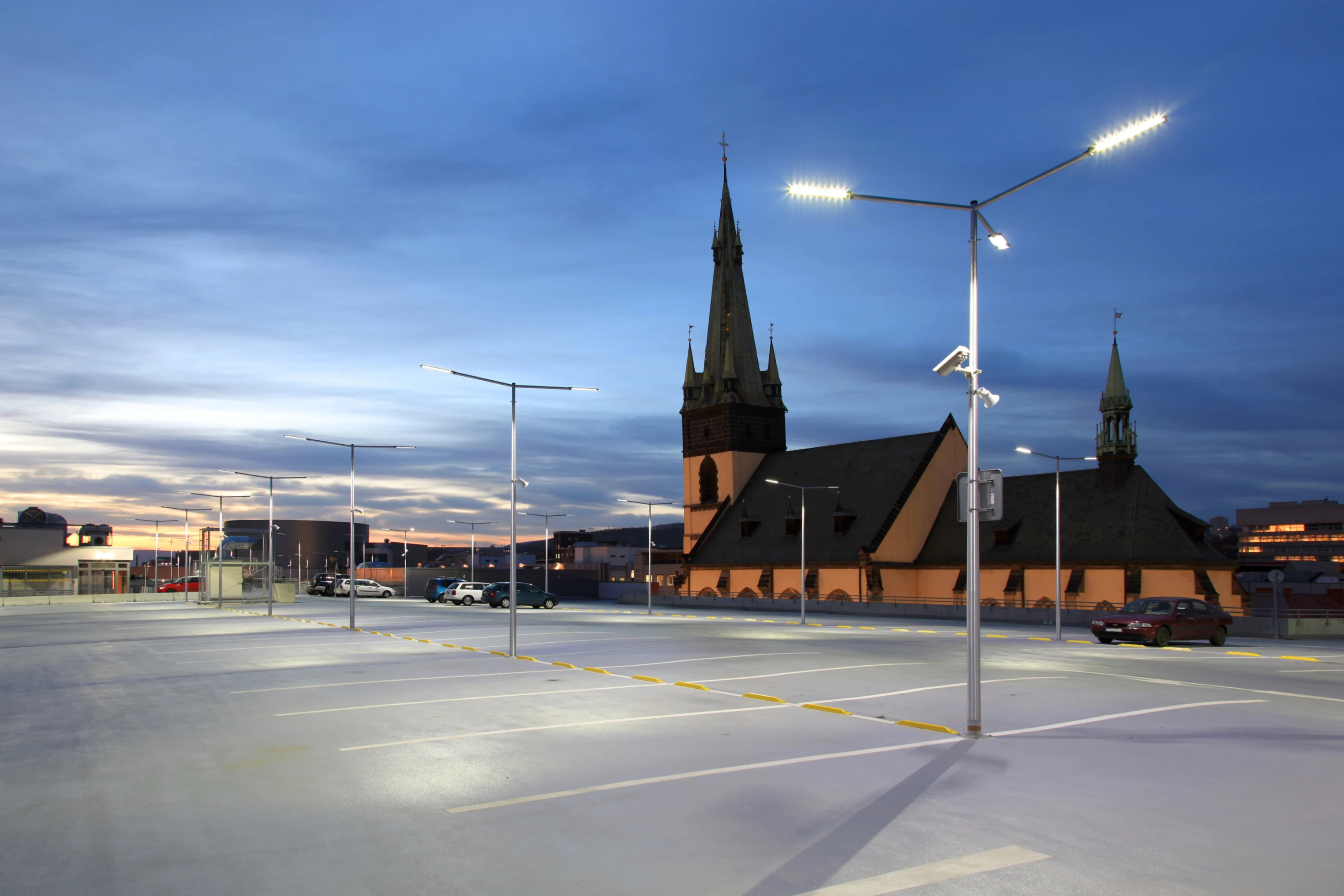 Installation, Retrofit & Maintenance
A lighting solution has to do more than provide light. It has to provide that
light over the right area, at the right intensity, reliably and cost effectively.
There are many choices in lighting, from technology to fixturing. The best solutions weather the harshest environments and provide lighting at the lowest possible energy cost. But even the best solutions do have to be maintained diligently.

Lighting Technology
Modern LED lighting technology requires careful selection of both lighting components and power supplies, rated for commercial applications.

Fixturing
To ensure maximum life and uptime, fixtures have to be properly selected based upon their mounting options, fitness for the environment, and more.

Installation
Proper installation of any technology includes the right choice of hardware and attention to mounting and weatherproofing securely.

Maintenance & Repair
Even long-life lighting must be maintained to check for water penetration or other wear, and to verify that components are within their life cycles.
Solutions
Few commercial facilities can operate safely and effectively without reliably lit spaces, both interior and exterior.
Here are some examples of our nationwide signage and lighting services to inspire your creativity.
Commercial
Lighting
Installation
Commercial lighting can include an infinite range of technologies, levels of illumination and mounting options.
Commercial
Lighting
Installation
LED
Lighting
Retrofit
Retrofitting existing fixtures can provide a simple cost-effective way of upgrading to more energy-efficient lighting options.
LED
Lighting
Retrofit
Commercial
Lighting
Maintenance
Whether new or old lighting technology everything goes out eventually.
Commercial
Lighting
Maintenance
Successes
Please join us in celebrating a few of our customers' success stories.
Imagine how they might apply to the challenges your company is facing.