Utilize These 5 Corporate Signage Ideas to Elevate Your Brand
Jim Boudreau
|
May 1, 2023
|
3 minute read
In today's fast-paced business world, a strong corporate identity is crucial for success. One of the most effective ways to enhance your brand equity and showcase your company's values is through the use of strategic corporate signage. In this blog, we'll explore the benefits and purpose of corporate office signage, and how implementing proven corporate signage ideas can transform your headquarters and elevate your brand.



Table of Contents
The Importance of Corporate Branding Signage
Corporate branding signage is essential for creating a cohesive, memorable brand identity that sets your business apart from the competition. By investing in distinguished, well-designed corporate office signage, you can:
Reinforce your brand identity: Your corporate signage serves as a visual representation of your company's values and mission, helping to create a consistent brand experience for employees, clients, and visitors alike.
Create a professional atmosphere: The right signage can help establish an inviting and polished environment that reflects the professionalism and quality of your business.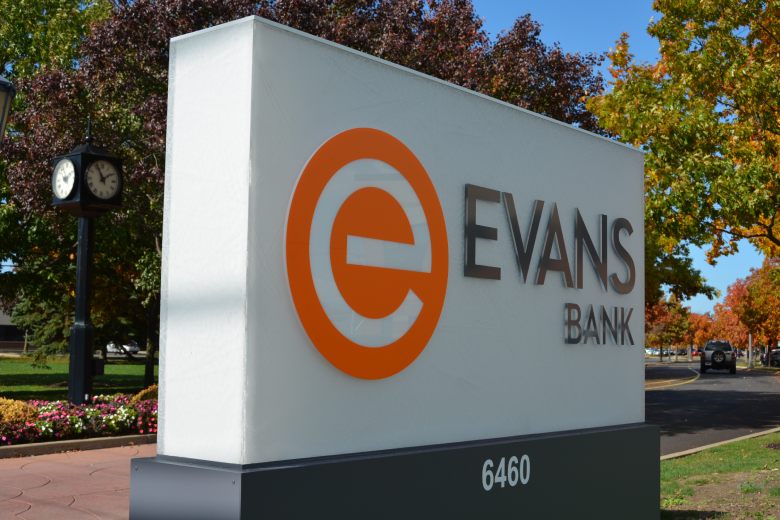 Enhance visibility and recognition: By incorporating your company's logo, colors, and typography into your signage, you can create a strong visual presence that reinforces your brand and ensures that your headquarters stands out.
Improve wayfinding and navigation: Intuitive and aesthetically pleasing signage can help guide visitors and employees throughout your office, making it easier for them to find their way around and enhancing their overall experience.
Innovative Corporate Signage Ideas to Elevate Your Brand
When it comes to brand equity, you can be anything but boring or common. You can utilize your corporate signage to convey your premium aesthetic. Here are some options to consider that make your corporate headquarters stand out:


Channel Letter Signs
These three-dimensional signs are highly customizable and can be crafted in a variety of styles, colors, and materials. They create a striking visual effect, making them ideal for showcasing your company's logo and name. Learn more about channel letter signs here.
Related: How Much Does a Channel Letter Sign Cost?


Lobby and Reception Signage
Your lobby or reception area is the first point of contact for clients and visitors, making it crucial to create a strong first impression. Incorporating your logo and company name into a sleek, modern sign sets the tone for the entirety of your office.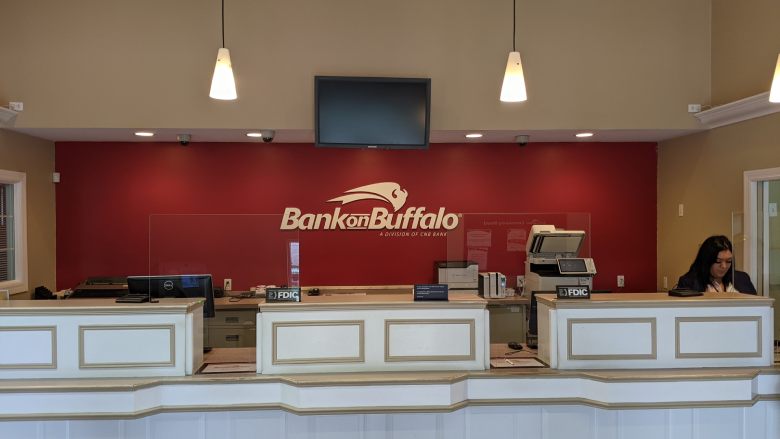 Digital Signage
Electronic message centers offer a versatile and dynamic solution for sharing important announcements, company news, and performance metrics with your team. Interactive displays can also encourage collaboration and engagement among employees.


Environmental Graphics
Enhance your office space with custom wall graphics, murals, and other interior signage that reflect your brand identity. This transforms a dull workspace into a visually engaging and inspiring environment.


ADA-Compliant Signage
Ensure that your office is accessible to all employees and visitors with ADA-compliant wayfinding signs that meet the required guidelines for font, size, and contrast.


Success Stories: Corporate Signage in Action
Looking for some real-life inspiration? Check out these success stories from businesses that have transformed their corporate buildings with innovative signage solutions:


M&T Bank
Flexlume worked with M&T Bank to create and install channel letter logo signs on all four sides of its Seneca One building, a 46-story skyscraper in Buffalo, NY. The signs have multiple levels of dimming to match the surrounding light levels, which are controlled remotely. These signs can be seen from miles away, making them a brilliant new addition to the city's skyline.

Learn More: Challenges and Victories of the Seneca One Project


HD Financial Specialists
Flexlume designed and installed a new sign package for HD Financial Specialists, which included:
Custom illuminated channel letters and logos
Custom acrylic tenant panels
Vinyl door logo and lettering
Custom acrylic panel with acrylic letters
Custom interior room signage and accessories
The sign package generated maximum exposure for the brand, consistently represented the brand's bold color scheme, and helped welcome clients and staff members to their new home. The project was completed on time and on budget, despite a mere 21-day window of opportunity. President Sean Hayden describes the signage as "a solution that helped us realize our vision for the business."
Read the full HD Financial Specialists Success story here.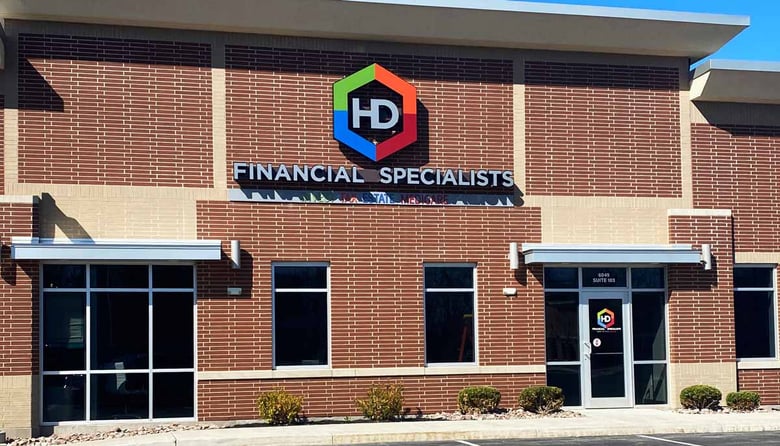 Choose the Right Signage Partner for Your Corporate Headquarters
Investing in corporate office signage is an important decision that can have a significant impact on your brand's equity and identity. By choosing the right signage partner, you can see your headquarters outfitted with dynamic corporate branding signage that sets your business apart.
Flexlume has a 115+ year history of creating long-lasting and eye-catching commercial signage. Our team of experts can work with you at every step:
Design and Plan
Manufacture
Delivery and Installation
Inspection and Upkeep
Reach out to us with any questions you have about commercial signage or getting started.