How Does Flexlume Stand Out Among Top National Sign Companies?
Jim Boudreau
|
March 6, 2023
|
3 minute read
For more than 100 years, business owners across industries have chosen Flexlume among all the top national sign companies for commercial signage and lighting solutions. Why do stadiums, hospitals, and retail establishments trust Flexlume for interior and outdoor signage? The short answer is the wide range of services offered, fine attention to detail, and unmatched customer service. The long answer is below.
Table of Contents
Full Service Corporate Signage Experience
One of Flexlume's strongest advantages is full vertical integration. This means we can support every stage of the process, from design to manufacturing and customization, to installation.
Design
Our in-house design team works with you to bring the sign of your dreams to life. We consider crucial factors like branding requirements, desired outcomes, and unique location characteristics through a programmatic process developed over a century of experience (more on that later).
Business owners and executives presented with signage designs from an architect should know that those plans are not always practical for construction and installation. Our designers can refine those plans to accommodate your real-world circumstances.
In either case, working with our design team will lead you to an actionable plan that can move on to fabrication.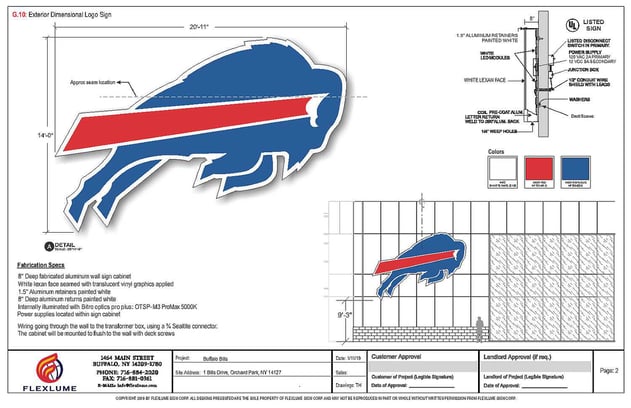 Manufacturing and Fabrication
To some extent, every business needs custom commercial signage. Sizes, shapes, colors, and logos can all be unique to your business (which is what makes it stand out). This is also why we have our own fabrication team to meet your specific needs. We manufacture all forms of interior and outdoor signage including:
Ground Monument Signs
Pylon and Pole Signs
Cabinet Signs
Channel Letter Signs
Electronic Message Centers
Our commercial sign fabrication specialists can also include a variety of lighting options, including internal LED lighting, individual light bulbs, and classic neon tubes (or simulated neon LED tubes).
Installation
Business owners are often surprised to discover that many sign companies cannot install the signs they manufacture, requiring a secondary company exclusively for installation. Fortunately, Flexlume can install signs of all sizes, styles, and designs.
Whether you need channel letters mounted on your building, or you need a cabinet sign mounted 100 feet in the air, our engineers are experts at the logistics of safe, long-lasting installation methods.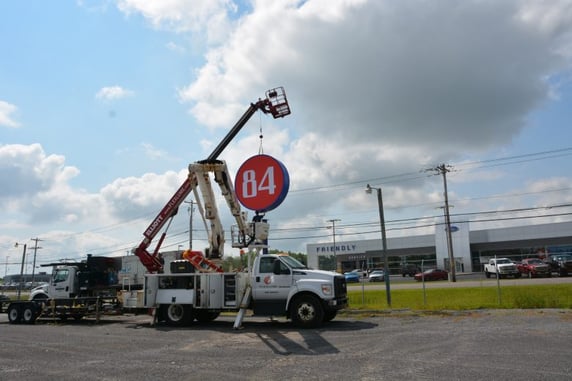 Maintenance, Service, and Repair
Corporate signage stands out as high ROI advertising with an exceptionally long lifespan. Of course, all signs eventually show their age from staying outside in the elements year after year. Flexlume offers regular maintenance for your signage, such as replacing burned out LEDs, faded acrylic faceplates, and checking on mounting hardware.
If more significant repairs or upgrades are needed, our team is available for inspections and recommendations.
Services Beyond Signage
While Flexlume is known for being among the most experienced sign companies in North America, our services include more than just corporate signage.
Commercial Lighting Solutions
Signs are not the only part of your business that needs illumination - parking lots, entrances, and walkways need sufficient coverage at appropriate brightness to produce a safe and inviting location.
Flexlume's commercial lighting specialists offer top-to-bottom solutions, including new light installations and retrofitting existing infrastructure with high-efficiency LED technology. We use internationally certified lighting and electrical equipment to ensure safe and reliable service for the long haul.
Our team is also available for any upgrades, repairs, or maintenance of your lighting when the time comes.
National Network of Vendors
As part of our commitment to be your single point of contact, Flexlume maintains a network of vendors across the United States. This allows us to source specialty materials, components, and craftsmen when needed.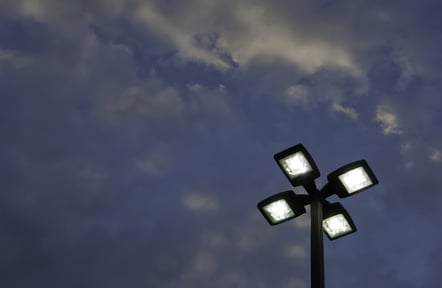 Programmatic Process & Attention to Detail
Flexlume's programmatic approach makes sure that every crucial detail is considered and accounted for from the very beginning. We ensure that every project optimally fulfills your needs, and nothing slips through the cracks.
Our account team works with you to review your brand standards and project requirements such as visibility, timing, and budget. With these considerations, we can determine the ideal sign type, design, and functional elements like lighting and digital components.
The review process pays incredible attention to detail, including factors that other corporate signage companies may ignore, such as:
Electrical access or physical constraints at the location
Weather considerations for outdoor signage
Zoning regulations and construction permit requirements
Business logo treatments to fit on a sign or building
Police detail on site during installation
National Reach, Local Feel
Another factor that sets Flexlume apart from other top national sign companies is maintaining the human element. Businesses that work with us have direct access to account managers and even the owner himself.
Our ideal customers are businesses with 25 - 250 locations nationwide, because they typically have complex signage needs, but can sometimes feel overlooked by major sign companies. Flexlume is a perfect fit for these mid-size companies who don't want to be lost in the mix.
We utilize state-of-the-art enterprise performance management (EPM) and customer relationship management (CRM) systems to support regional and national-scale projects as smoothly and seamlessly as single-location projects.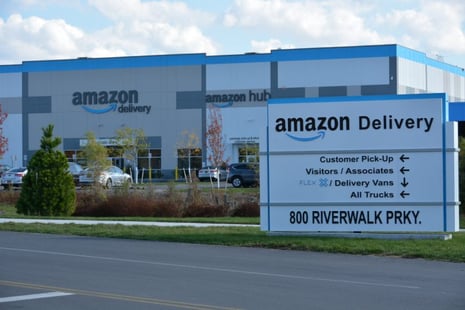 Find Out First-Hand
Ready to see how well Flexlume can meet your needs? We strongly encourage you to reach out to our team. We would be very happy to work with you to solve your indoor and outdoor signage, or commercial lighting needs.