How To Find The Best Sign Company For Your Business
Billy McCaw
|
May 1, 2018
|
5 minute read
What is a National Sign Company, and Why Does it Matter?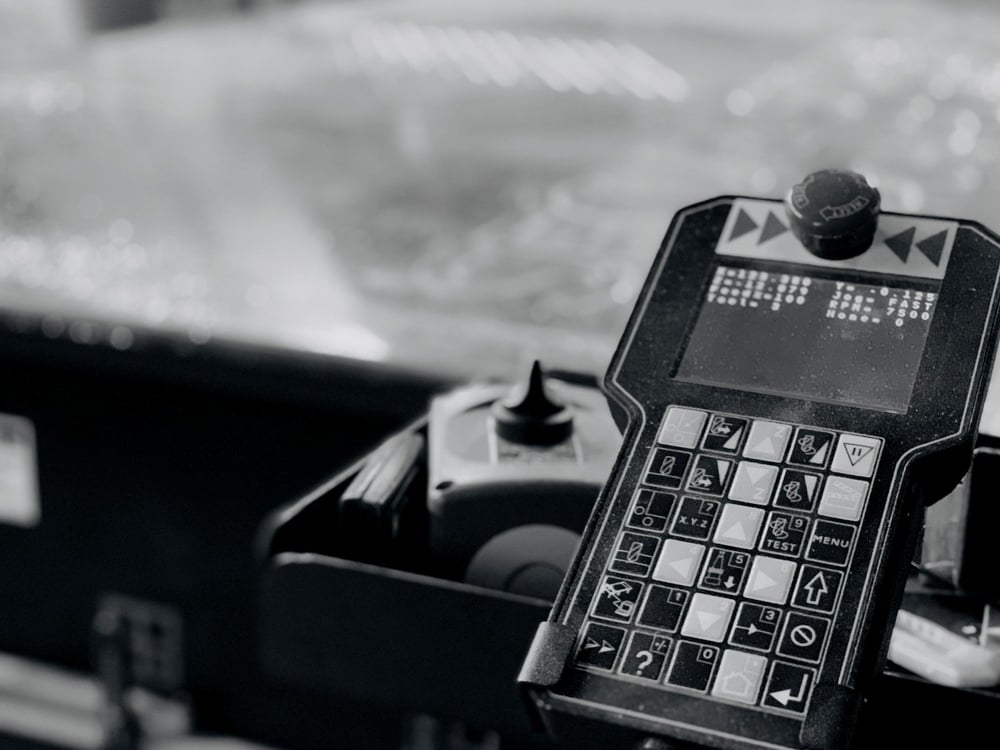 Let's say you want to take a vacation to Aruba. You log into the computer and manage to find the cheapest flight, hotel, and car rental. Although it took you a couple weeks of research comparing and price checking car rentals, calling 12 different hotels in the area, and flying frontier; the trip only cost you $4,800 compared to the $5,350 that your local travel agent quoted you.
Now a couple months later, you finally land in Aruba and you can't wait to get the party started! But wait, you can't seem to find your luggage anywhere. You assume it's because you're a little toasty from those airplane cocktails you bought with your $550 savings but it never ends up arriving. To make matters worse you find out that the insurance coverage you purchased through the airline does not define the Caribbean as 'domestic' travel. So not only did you have to use all of your savings to replace your luggage, but all of your time, effort, and energy used in the process of booking your trip went to a complete waste.
Now I know this is a little dramatic but use your imagination and try to tie this situation into the daily life of a facilities director for a company experiencing a tremendous amount of growth and let the travel agent represent a national sign company. Although working with a national sign company could cost you a little more upfront, you should know exactly what you're getting. Consistency, supply chain optimization, and cost savings are just some of the advantages for businesses today that use a single source supplier. National sign companies are no different with the capability to provide almost any sign-related solution for their customers anywhere in the nation. The different categories include:
Multiple manufacturing centers.

These tend to be some of the largest sign companies within the industry. These companies typically have service and installation crews at each of their locations but still subcontract out work to other sign companies.



Single manufacturing location with national distribution capabilities.

These companies are the most popular and on a smaller scale with one or maybe two manufacturing centers that are able to coordinate, distribute and facilitate any ongoing sign project. Some might not have full manufacturing capabilities but the majority will have the necessary equipment for small-mid range projects.



No manufacturing capabilities.

Almost all sign companies will use wholesalers for some projects and these companies are the sign brokers of the industry. With nearly no manufacturing capabilities, these companies coordinate sign projects from wholesaler directly to the subcontractor who is responsible for the installation.
What makes sign companies different?
There is no right or wrong way to operate a sign company strictly based on its manufacturing capabilities. Just because a company does not actually fabricate the sign it is installation does not mean that it can't excel in different areas and vice versa. There are sign companies that end up focusing more on the manufacturing side that have trouble executing service and installations. The five key factors that you want to consider when hiring a sign company are:
Experience. How long has the sign company been operating for and how does that translate to their current operations? As one of the oldest sign companies in the nation, Flexlume was a pioneer in the industry by establishing one of the first national networks for sign companies. It was quite the accomplishment but the environment that we operate in today is a universe away from where we were 70 years ago. We do however take great pride in our history. Some of our staff, including our lead foreman, who have been with the company for over 30 years. It allows us the ability to take on unique projects that other companies are unwilling to. For companies that have decades of experience working on a national scale, it is likely that the sign company has established relationships with subcontractors scattered throughout the nation.

Size. This may not be a make it or break it factor when making a decision on who to work with but something to consider is that the size of your vendors company can affect things such as capabilities or level of customer service. With dealing with a larger company you may End up dealing with multiple representatives where as with the smaller company, you might only deal with one or two single point of contact. Also something to consider is the amount of overhead costs that are going to be associated with companies on the larger scale. As with any company, a lot of these factors can be a irrelevant as long as the proper systems and people are in place.

Current Technology We currently live in a world where technology is constantly evolving. It's important to know if your vendor supports your needs. It's always good to know what type of Equipment is being use to fabricate and manufacture any signage that may be done in house. Also a CRM or project management system can be very important when it comes to communication, Tracking the number of ongoing projects to ensure proper delivery and execution date. Being able to supply customers with project updates and provide status information.

Cost Analysis. Factor in changes in raw material cost. Monitored and reviewed shop labor times Tian track total cost accrued if you complete a project to ensure estimate are accurate.

Equipment. Proper construction of your sign, is essential for a long lasting asset. Good workmanship is a must. Visit the facilities if you have an opportunity and look at the condition of their factory and the quality of the product they build. If your sign company is doing the majority of fabrication and house it is always good to know what type of equipment is being used to manufacture your products. The type of equipment that is being used can determine the finish quality of the product and lead-times for fabrication.

Organizational and Administrative tools such as CRM Software. Not only is it important to know if your sign company is using any type of CRM software but also how they are utilizing it. Many businesses invest in project management software or CRM software that does not get utilized properly and sometimes falls down the process. Ask how your sign company tracks and monitors ongoing projects And what tools they use to communicate with their customers.

Materials used. Whether a sign company is primarily electric or non-electric, Whether a sign company is primarily electric or non-electric, the signmaking industry is constantly evolving through advancements in technology. For example, digital imaging techniques are being used throughout the industry; not long ago, they were the exclusive province of only the largest companies. Also, improvements in vinyl, paints, and sealants have had great impact in extending the life of a sign.
My recommendations for finding the right sign company is to look for one that has as much passion for their work as you have for yours. The best craftsmanship in the world cannot make up for an inadequate design and the an inability to adapt is going to sign so you want to make sure that the vendor you decide to work with loves what they do, care about your goals as an organization and is willing to stand behind their work.
Questions to consider before choosing your sign vendor.
"What is the most common type of work that is conducted? Is it mass production? Will they do custom-signage?"
"Does the company belong to a renown sign industry trade organization? like the International Sign Association, World Sign Associates, or the U.S. Sign Council? There aren't any official 'certifications' involved within the industry but knowing being affiliated with networks such as these will help give you insight on their reputation among their peers."
What are some of the recent projects that they've worked on? Are they willing to provide references? What better way to find out what a first hand experience was like then finding out from a recent customer? I understand it's not ideal to sit on the phone trying to contact every single Company that your potential vendor has worked with, but if they can provide testimonials as well as a customer list- Will allow you the opportunity to Get better insight into how that company communicates and if They were able to deliver what was promised.