How Does Signage Affect Sales?
Curtis Martin
|
December 20, 2022
|
3 minute read
When you are creating or building brand identity, creative building signage is a crucial consideration. Signs are statistically proven to increase traffic, and accordingly sales, for any given location.
The University of Cincinnati conducted independent research to determine how changes in brand signage impact business performance. Their report, "Economic Value of On-Premise Signage" includes data from a national survey, as well as four case studies. Let's break down some of their findings and see what it means for you.
Signs of Sign Effectiveness
Business signage is a fixed cost that advertises your business all day and night. The value for a well-made, attractive sign is huge, especially when measured over its lifespan.
In their report, 20% of people surveyed said they had entered a store based on its sign quality. The increase is not only in spur-of-the-moment decisions (impulse traffic). In a study of auto dealerships, 68% of respondents confirmed the sign was important in locating the dealer (destination traffic).
Although the quality of a sign doesn't guarantee the quality of the business, people assume that it does. A bright, vibrant, and clean sign promotes the idea the business will be equally exciting and fun. The opposite also plays out, where people assume that an old, faded, or cracked sign is connected to a worn down storefront. In fact, it was found that 60% of businesses that repaired their signage increased sales by 10%.
Another report found that more than half of 18-24 year-olds made quality assumptions about a business based on whether that company had clear and attractive signs.
Furthermore, a survey conducted by FedEx found that 76% of polled consumers visited a store they had never previously visited based on signage alone, and 68% purchased a business's service or product because a sign grabbed their attention. In the same survey, it was found that 75% of consumers told someone about a store based solely on that store's sign.
These studies' findings clearly indicate the perceived quality of signage is linked to the perceived quality of the business.
So the next question becomes - how can businesses drive both destination and impulse traffic through their front doors?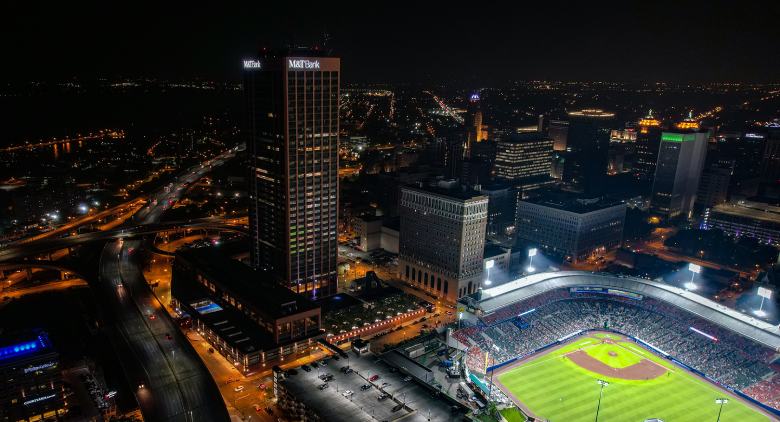 Destination vs Impulse Traffic (Motivated vs Unmotivated)
Studies conclusively prove that outdoor business signage directly translates to increased retail traffic. However, "destination" and "impulse" traffic are so different from each other that they need to be considered separately.
Destination traffic is also called motivated traffic because these people already want to go to your store. They only need a big, obvious sign to mark their destination. A good sign helps prevent lost sales from people who couldn't find your place of business.
Impulse traffic (unmotivated traffic) is much more difficult to attract because people need a specific prompt to excite them enough to go into the storefront. This is best achieved with custom digital signage.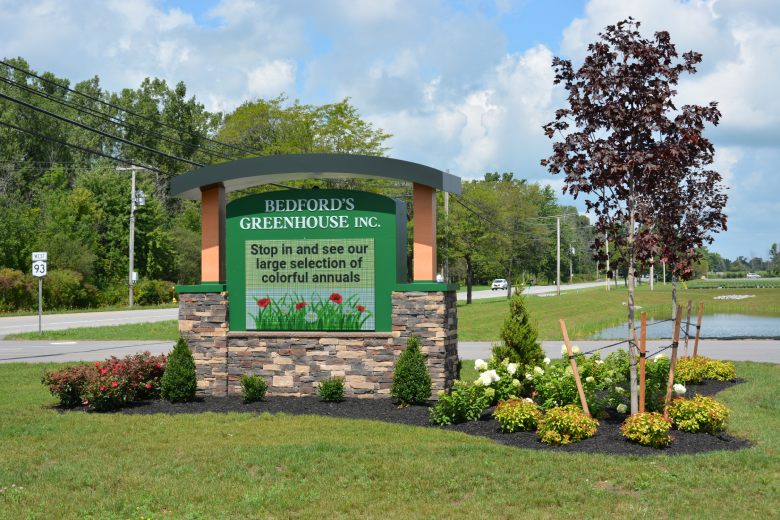 Benefits of Digital Message Centers
Businesses with digital message centers can update their messaging at will. This powerful dynamic signage has significant advantages that static signs simply can't provide.
Static signs are really only effective at drawing destination traffic. These kinds of signs usually have a logo and the company name, which makes a business easier to find, but won't excite most passersby to come in. Sure, it's exciting when your sign is brand new, but people grow accustomed to seeing the same sign every time, and the impulse traffic fades.
Dynamic signs constantly offer new messages, which give people new reasons to walk inside. Grocery stores can show their newest weekly promotions. Venues can advertise their next concert or event. Malls or shopping centers can advertise new businesses that have moved into their property.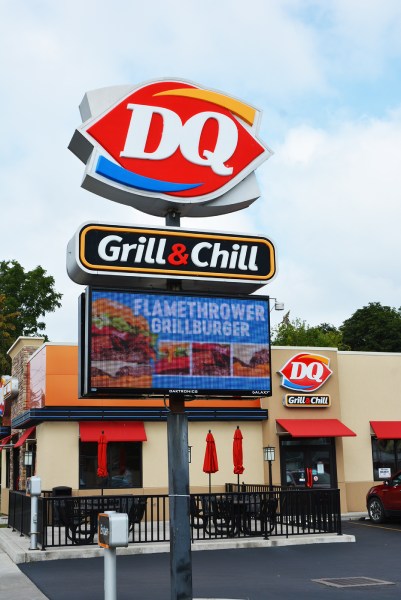 The number of service department customers at the Anderson Ford car dealership saw an average gain of 4.5% every two months from the installation of their digital signage. Additionally, a study of Value Place, the largest economy extended-stay franchise in the country, found that locations with digital signage performed better in every quarter of the year, with a substantial 10% better performance in Q4.
Every time you update your message, it's like having a whole new sign. It triggers the wow response when people see something new, making your business look fresh and exciting, thus giving people new reasons to go inside. A static sign may never change people's perceptions because it always carries the same message.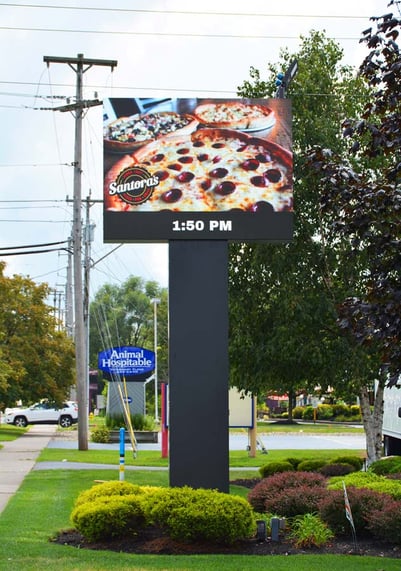 Bottom Line
Signs work. They absolutely increase both traffic and sales to a location. They make it easier for people to both find and discover your business. A well-made sign with a proper design will only increase the positive effects. Talk to the professionals at Flexlume to see how digital building signage can boost your business.