Designing Your Monument Sign: 3 Options to Consider
Jim Boudreau
|
November 30, 2022
|
3 minute read
Monument signs are large, permanent fixtures, usually installed at ground level for drivers and pedestrians. One common use is the marking of entrances to buildings that are not easily seen from the street. They can be installed at businesses or homes to let people see the address, and they can be used to find businesses located in a strip mall or industrial park.
Although there are a few classic designs when people think of monument signs, there are many variations available, depending upon the mounting type, structure, illumination type, and display techniques. Keep reading to learn more about the different types of monument signs available to identify the perfect combination for your location
Installation Options
As mentioned above, monument signs are freestanding, and usually mounted permanently to the ground. They will have a base structure to present the sign at the desired height. There are a variety of material options for the mounting base, each of which add their own unique characteristics that shape the message of the sign.
Bases that use handcrafted masonry (stone or brick construction) bring a rustic and refined look to the sign's message. These work exceptionally well in natural settings and adorning brick buildings, bringing a cohesive look. Masonry definitely adds a touch of class with its eye-catching, distinguished style.
Another option is to use custom formed metal for your base. This base creates a clean, modern monument sign that clearly gives the air of professionalism. Similarly, formed composite bases bring a fine contrast to the natural environment that it's mounted in.
Monument signs can also be mounted on poles or pylons in order to raise the signage to or above eye-level. This is useful for businesses that want to call attention to themselves from a greater distance. It can also provide more vertical surface area to display your messaging.
All of these materials offer resistance to the weather, though different options of materials may be available based on your region. Some materials are more resistant to dry areas, while others do better in humid weather. Keep in mind that choosing more durable materials will mean fewer visits for maintenance or repairs.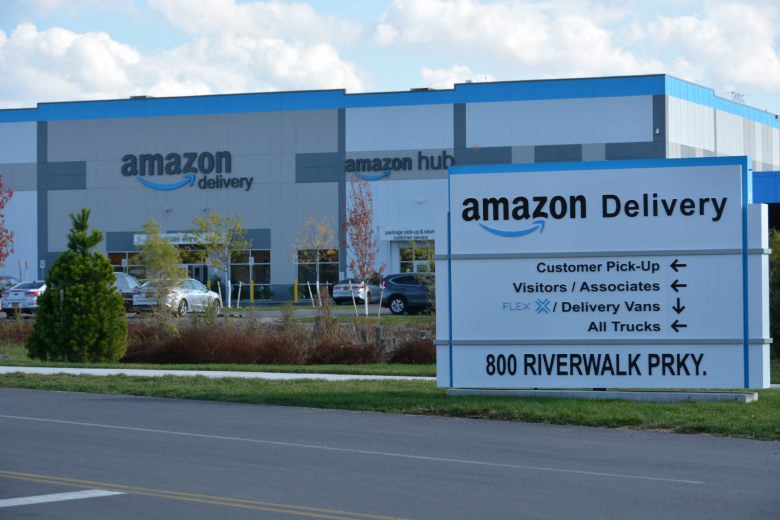 Illumination Options
There are three basic options for illuminated monument signs: internally illuminated, externally illuminated, and non-illuminated. All three options are useful under different circumstances.
Internally illuminated signs have light going through the sign itself, which will actively draw attention at night. This is perfect for a business with late hours trying to direct customers to itself or build brand awareness.
Externally illuminated signs are easy to see in the daylight, but become much more understated at night. This can be good for locations that don't have much traffic in the evening, but still need to be visible (navigation signage in a parking lot, for example).
Non-Illuminated signs are useful for remaining incognito at night. For businesses that only operate in the day, keeping the lights off can keep trouble away, and save money at the same time.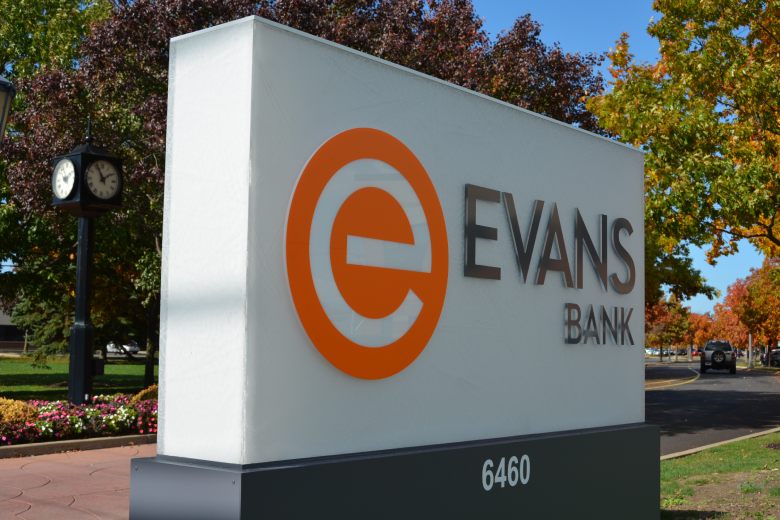 Display Options
When it comes to displaying your message, your options offer differing levels of permanence and illumination to match your desire.
Channel letters (also called dimensional letters when unlit), are 3-dimensional letters and logos that are permanently mounted on the sign backer. This permanent solution offers both illuminated and unilluminated options and can work for both individual businesses and residential structures.
With a push-thru sign (push through sign), the letters, numbers, and logo for your display are made from acrylic, and pushed through a routed metal backing plate. This gives off a sharp and clean look, offering distinct visibility during day, and several illumination options at night.
Digital message centers give you control of a fully customizable LED screen. This allows you to update your message at a moment's notice and present it to automobile and foot traffic. These illuminated boards are visible in daylight and at night, and are sure to attract interested eyes.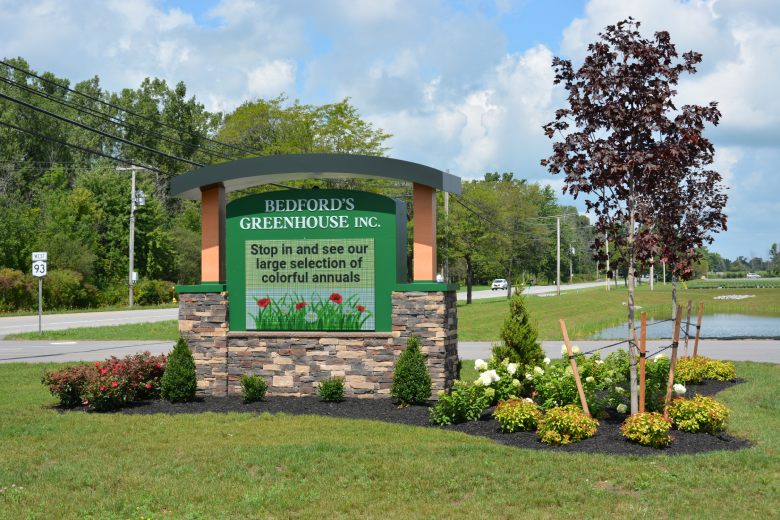 If you're looking for an internally illuminated monument sign, a cabinet display may suit you best. The front-facing part of the sign is a single piece of durable acrylic, painted to show off your company's name, logo, and any other information you want. Although the face can be replaced, it is designed to have a single, permanent message showing at all times.
You may find reader board displays on monument signs in business parks or strip malls. These show what tenants are staying in a large building or complex, and they are designed to be easily replaced as tenants move in and out. This option is best if you need information to be semi-permanent, but also easily updated.
Acrylic-backed signs involve printing or etching your message onto an acrylic backer, which is mounted onto your monument. This elevates the message off the surface while the clear acrylic makes the message appear to float in mid air. These signs can make exceptional use of negative space to draw attention without excessive flashiness or expense.
What's the Best Monument Sign for Me?
Ultimately, the best monument sign will perfectly match your specific needs, including materials, dimensions, illumination, and aesthetic. You can always talk with the team at a professional sign company like Flexlume to walk through the process and ensure that you're getting exactly what you need.
Ready to chat with a signage specialist at Flexume? Contact us today!