Buffalo Bills Training Center Expansion
Jeremy Reynolds
|
March 1, 2019
|
1 minute read
ADPRO Sports Training Center ExpansioN
ARC Building Partners is a national construction and development company headquartered in Buffalo, New York. They are the successor to LPCiminelli with over 50 years of experience.
Time was an issue with this project as OTA's for the Buffalo Bills started in April. Everything interior had to be done by then, so they could use the weight room and therapy equipment. We worked overtime to make sure we completed the project on time for ARC Building Partners. The project was coordinated through our Project Management Software, a Project Schedule and a Schedule of Values.
Results: Buffalo Bills ADPRO training facility is now considered one of the top sports training centers in the world thanks to their recent expansion project. We're very grateful to be apart of a unique project. Our innovate solutions and craftsmanship nominated us for the WSA's sign concept of the year. Stay tuned for future posts to learn how we did it!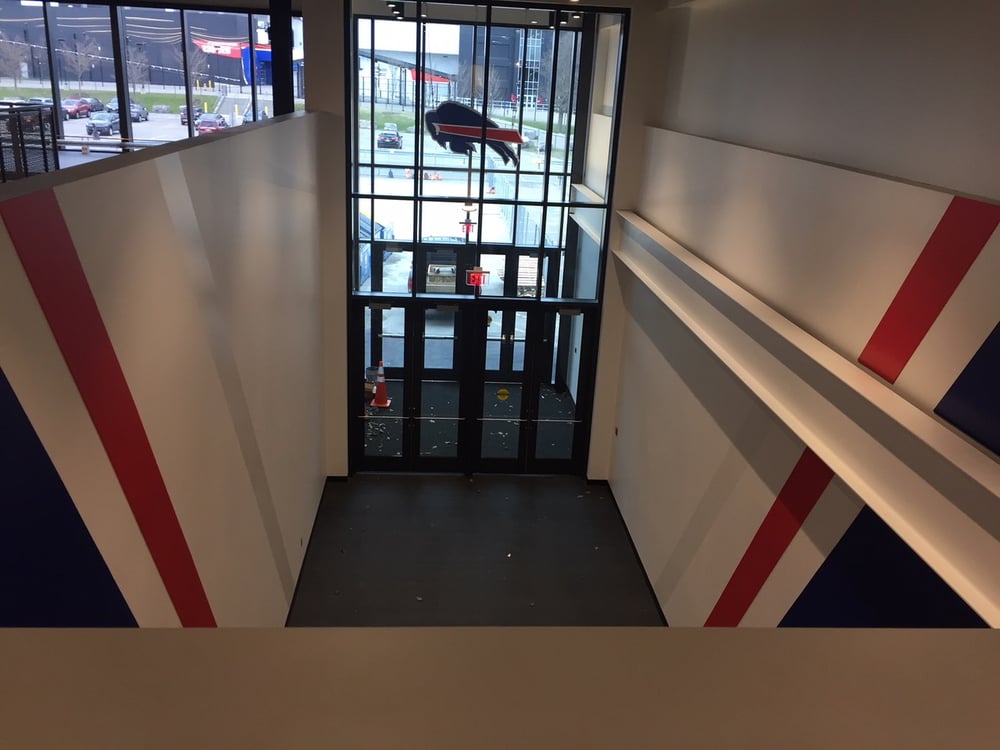 Scope: ARC Building Partners was contracted to renovate the ADPRO Sports Performance and Science Addition for the Buffalo Bills. We have performed all of the project management, design work, submittals, engineering, manufacturing and installation on time and are currently finishing up the last items on the schedule. Anticipated completion date is July 2019.
Industry: Construction & Development. Entertainment
Tags: building-mounted signs: pin letters, channel letters, wall mount/cabinets. Interior signs: ada, vinyl, interior letters, interior logos, hanging logo, 2 custom walls with LEDs cabinets, Acrylic panels, ACM Panels, Acrylic Letters, Wall Graphics
Category: Design, Manufacturing, Project Management, Installation
Start Date: January 2019
Completion Date: July 2019
Awards: 2019 WSA 'Trick of the Trade' Award - East Region for most innovative concept
"It was a pleasure working with both the Project Management Staff and Field Staff of Flexlume. I would for sure push to use their services on future Graphics and Signage Packages. Flexlume was responsive in answering any questions or concerns that I had regarding the project"

— TODD GRACI